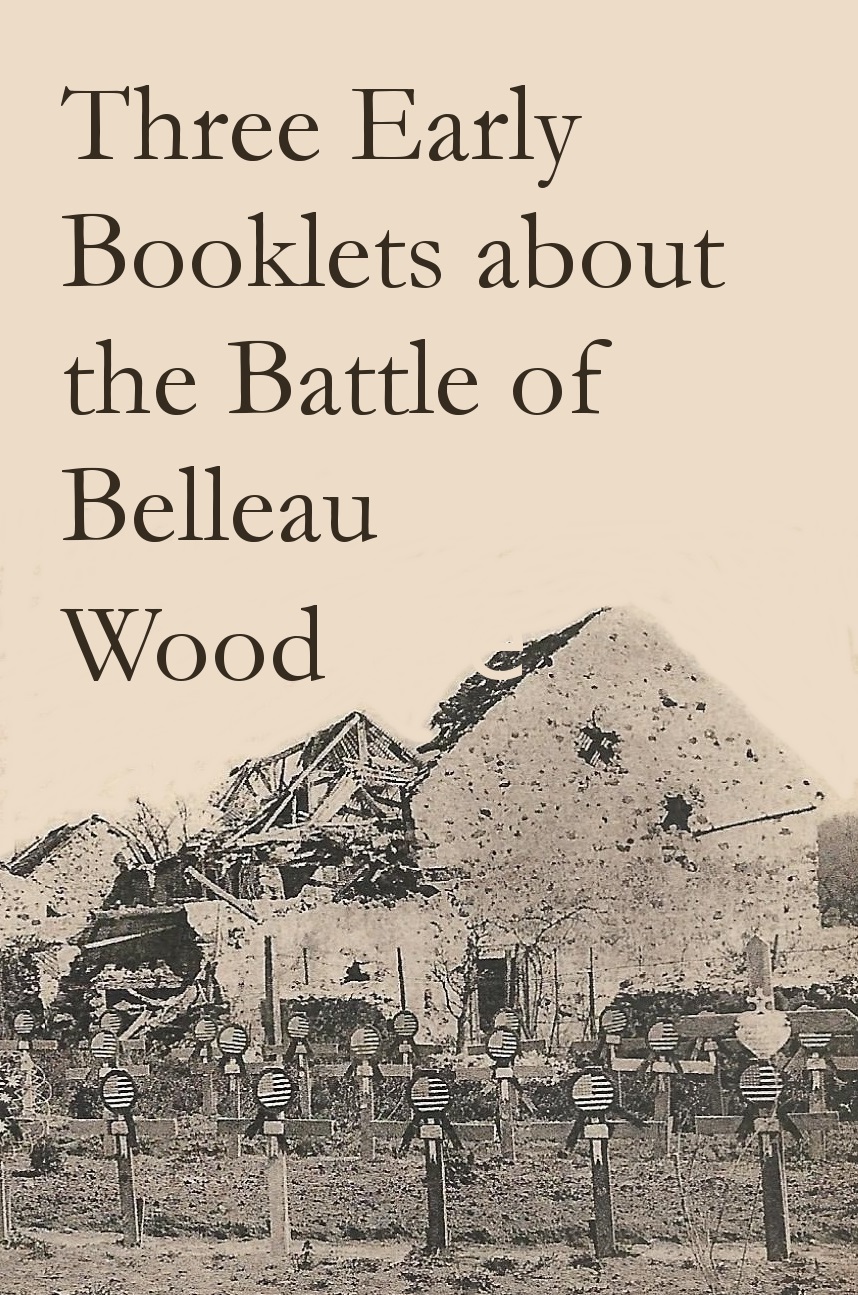 THREE EARLY BOOKLETS ABOUT THE BATTLE OF BELLEAU WOOD.
Otto H. Kahn, Marcel Delboy, & Captain R. Andriot
NEW copy. (Monongahela Press, 2017). First Edition, second printing. Paperback, 6x9, miracle binding. Approximately 90 pages, unpaginated.

Reprints of three scarce booklets, originally published between 1918 and 1923, about the Battle of Belleau Wood, and the creation of the American Aisne-Marne Cemetery. Includes thirty-one period photographs, plus a detailed field map (displayed on 8 consecutive pages) of Belleau Wood, Belleau, Bouresches, Vaux and other nearby woods and villages.

~~~~~ When the Tide Turned: The American Attack at Chateau Thierry And Belleau Wood in the first week of June, 1918 by Otto H. Kahn,

~~~~~ Bois-Belleau, Chateau Thierry: Remembrance from France. 24 photographs by Marcel Delboy.

~~~~~ and Belleau Wood and the American Army: The 2nd & 26th Divisions (June & July 1918) by Captain R. Andriot of the French Army.

Also included are seven photographs of the Aisne-Marne Cemetery at Belleau Wood from the early 1920s.


$25.00