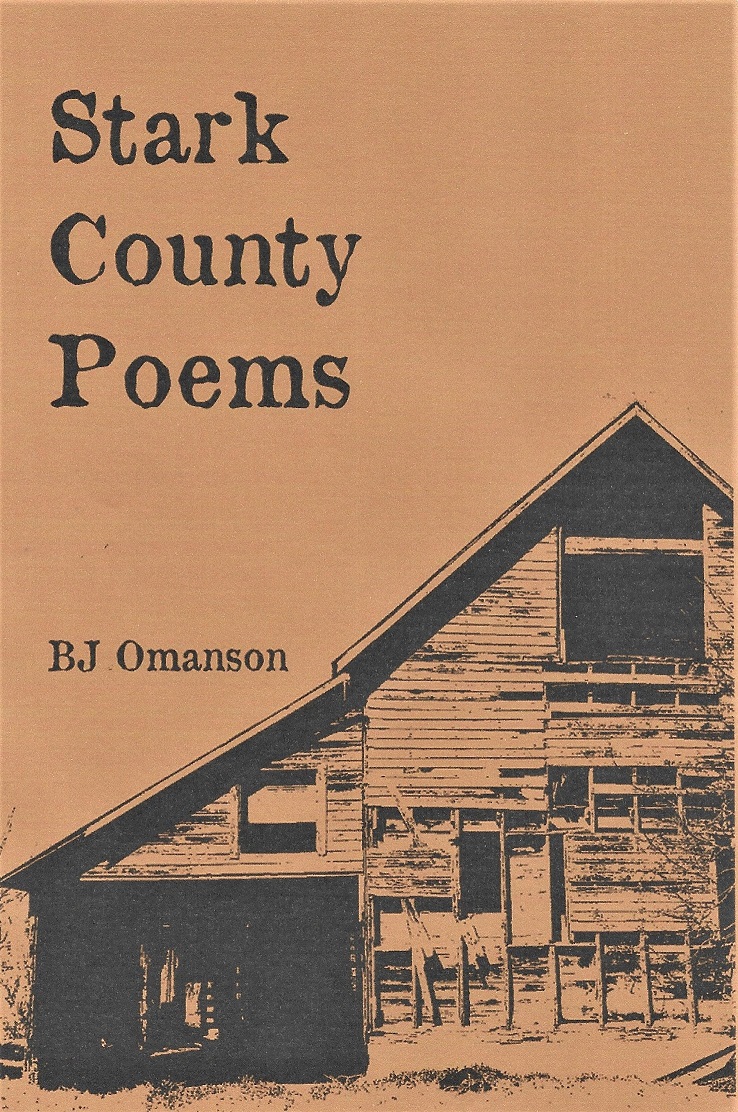 STARK COUNTY POEMS
New copy, trade paperback. (Monongahela Books, 2020). Second (enlarged) Edition. Map, line drawings, photographs, 225 pages.

Consisting of over fifty poems, from short lyrics in a variety of forms to lengthy blank verse and free verse narratives, Stark County Poems portrays the history of a small rural county in central Illinois, along the upper Spoon River valley.

Chronologically arranged, and incorporating letters, newspaper articles, obituaries, family stories, early county histories and diaries, the poems cover a century of the county's history, from the 1830s through the 1930s.

BJ Omanson was raised in the Spoon River valley of Stark County, Illinois, where both sides of his family have lived and farmed since the mid-19th century. ~~ He has published poetry, literary criticism, regional and military history. His most recent book is Before the Clangor of the Gun: the First World War Poetry of John Allan Wyeth.



| | |
| --- | --- |
| $15.00 | |